Northwest Adventures
Northwest Adventures | Northwest Restaurant Reviews
Safe Travel Tips | Travel Links | Travel Videos | Vacation Adventures
Myra Platt: Actress and Director
Interview by Peg Doman
I recently spoke to Myra Platt, director of the returning holiday musical favorite, "Red Ranger Came Calling" by Berkeley Breathed, with music and lyrics by Myra and Edd Key. She's also co-director of Book-It Repertory Theatre since 1990 with Jane Jones, the originator of the literature fixation.
"Red Ranger" is a classic Book-It holiday production. Don and I took five grandchildren to see it in 2004 when it was playing in the Center House Theater. We all loved it. I bought the illustrated book and we read it together over and over again.
This year, the production is being staged in SCT's Eve Alvord Theatre. This is a smaller venue than the Center House Stage but it is a very nice complex. They even have a gift shop for you to take your kiddies to and it's close to the Center House Food Court if you want to get a meal or snack.
Myra states that remounting "Red Ranger" gives them a chance to work with a mostly new cast, including Jerick Hoffer (he's a recent Cornish graduate) as Red and a number of children to be the animals and elves. The different, smaller stage allows them to create a different feeling with the sets and different movements.
Breathed's story is set at Christmas time 1939, while the Depression still holds the country in its iron grip. Breathed's dad told this story every Christmas Eve about himself as Red. This boy, whom everyone called Red, not because of . . . "the thatch of orange debris atop his head that made it look like a freckled ostrich egg on fire. He was called Red because of his fascination with his alter ego, Buck Tweed, Red Ranger from Mars, a radio and matinee movie hero."
Red has been sent, again, to stay with his Aunt Vy (Theresa Holmes) on Vashon Island . Red is a cynical kid who only wants one thing for Christmas: a shiny, brand new Buck Tweed bicycle on display in a store window. He and Amelia, Aunt Vy's wiener dog, discover that there is a retired, sick, old man named Saunder Clös (as himself!) who lives in the light house and Red suspects that he's really the retired Santa Claus. Red challenges Clös and this is the story about Red's conversion from cynicism to belief.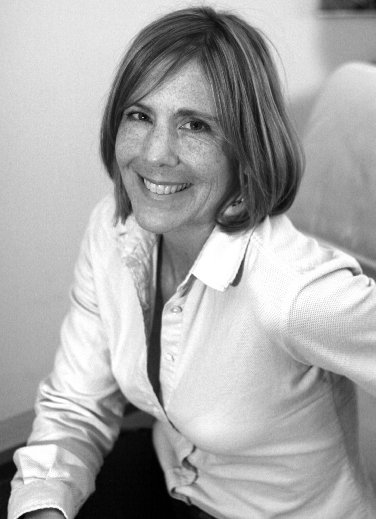 When I asked about how a book is adapted for the Book-It Style™ of theater, Myra stated that the adaptors need to feel a connection to the text and see ways to visualize the words. According to the Book-It website, "Book-It creates world-premiere adaptations of classic and contemporary literature for the stage, preserving the narrative text as it is spoken, not by a single "narrator" but as dialogue by the characters in the production. This technique was developed over the last 20 years and continues to be developed by Book-It artists led by Founding Co-Artistic Directors, Jane Jones and Myra Platt. Performing books instead of plays allows the Book-It theatre experience to spark the audience's interest in reading and to challenge the audience to participate by using their imaginations. Book-It's unique style of acting and adapting books is trademarked."
And they do it so very well. Being a book junky, I was fascinated when we saw "Pride and Prejudice" by Jane Austin several years ago. We were charmed by the simple set consisting of wall-sized pieces of paper with text in English Roundhand handwriting. These "walls" were moved around to delineate spaces. The five Bennet sisters were costumed only in capacious white nightgown-dresses and four of them were barefoot. The ingenuity of deconstructing the idea of period costumes to flowing white gowns was remarkable. This is just one example of the creative use of the theatrical conventions.
The next production in Book-It's 21st season is "Great Expectations" by Charles Dickens. Since Dickens covers so much physical territory and time, as well as so many characters, it will be interesting to see how they stage it. It runs from February 8 to March 6, 2011. After that, expect an Ivan Doig novel, "Prairie Nocturne" from May 25 to June 26 and then Jim Lynch's "Border Songs" from September 14 to October 9.
Of course I couldn't not suggest one of my favorite books about one of my favorite characters. "Vanity Fair" by William Makepeace Thackeray has the poor daughter of a rundown actor as the central character, Becky Sharp, and chronicles her relentless, ruthless climb up the social ladder. Thackeray mercilessly skewers the pretensions and prejudices of all the characters in all the different social classes, but he still maintains affection for Becky. I think it would make a great play.

---