Larry Gaffney brushing the hair out of his eyes.

Peg Doman from PublicDoman.com asking questions and distributing toys to all players.

Linda Schmitz answering trivia.

Linda Tuell ignoring trivia questions.

Jim Whitacre giving Peg a hug.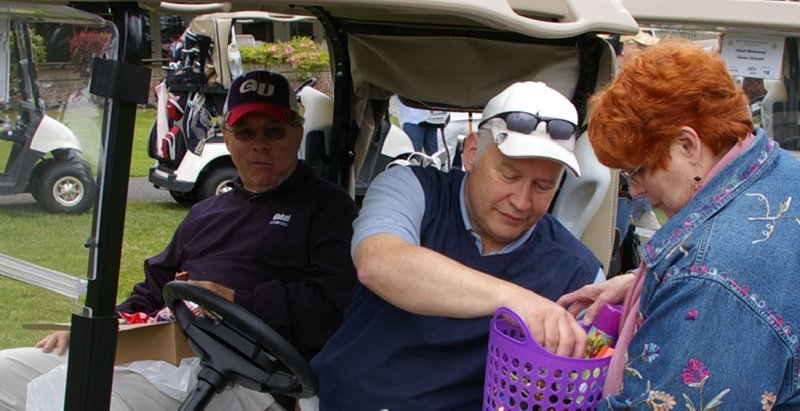 Ed Danz carefully choosing his gag gift.

Past President Chad Watterman getting help with his toy.

Tony Nausid selecting a yo-yo for his daughter.

Dave Schmitz from City Glass talking with Peg Doman.

Steve Sandvig concentrating before the game.

A semi-serious discussion,

Michelle Roberts of LeMay Mobile Shredding relaxing.

Jim Whitacre pounds a serious drive down the fairway.

Wayne Knoll of Korsmo Construction powers a drive at the signature hole.

Michelle Roberts leaves Jordan Ford and the ABC Physical Therapy game.

Wayne Knoll stands on a balance board and uses his noodle as Mike Jones looks on.

The hazards at the ABC Physical Therapy tee-box.

---