Northwest Adventures
Northwest Adventures | Latest Adventures | Latest Theatrical Reviews | List of All Adventures | Washington State Vacation Rentals
Safe Travel Tips | Travel Links | Travel Videos | Vacation Adventures
Lava Walls and Landscaping in Hawaii
by Don and Peggy Doman
They always say, "Fences make good neighbors." I think that's a phrase from New England where their have tons of stone walls separating farms. On the big island of Hawaii, stones are pretty much non-existant, but lava, whoa that's a nother story.

In Hawaii, you can see the results of walls built by amateur individuals and professional crews. Sometimes wall just end, and sometimes the define a yard, a territory or even just a viewpoint. On the big island, all the ground you walk on pretty much had its origins as lava. I really enjoyed seeing the variety of uses of lava and my favorite landscaping involved landscaping around unique efforts of mother nature combines with a strong back and a keen mind.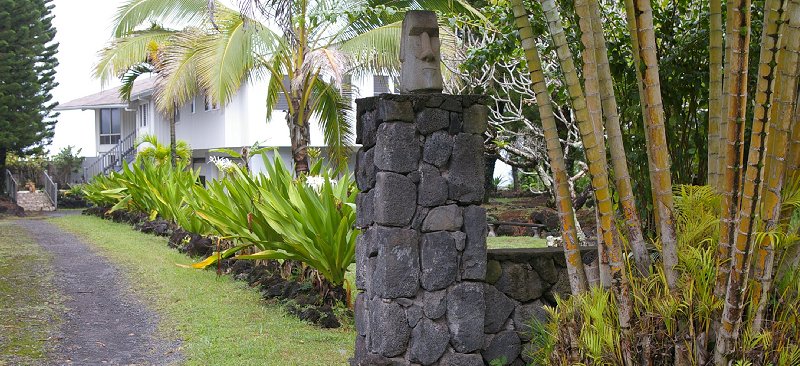 I admire the people who create nice lava features, but I did not envy them. While most Hawaiians thought the daily seventy-nine degrees of November as fairly cool, to me I felt each degree above sixty as an extra burden. To hump and hall chunks of lava is more that I would ever consider, but, oh, how I enjoy seeing the results.







---



Lava Walls and Landscaping in Hawaii, Lava Walls and Landscaping on the big island hawaii.